USC Mark and Mary Stevens Neuroimaging and Informatics Institute

Newsletter / Summer & Fall 2022
Major award for research on vascular dysfunction and Alzheimer's disease
The National Institute on Aging awarded Berislav Zlokovic, MD, PhD, director of the Zilkha Neurogenetic Institute, and Arthur W. Toga, PhD, director of the Stevens INI, $16.1 million to continue research on the role that blood vessel dysfunction plays in the development of dementia and Alzheimer's disease. Research funded by the grant will capitalize on the development of biomarkers and advanced imaging to launch studies tracking changes in the blood-brain barrier, neurovascular function, and cognition.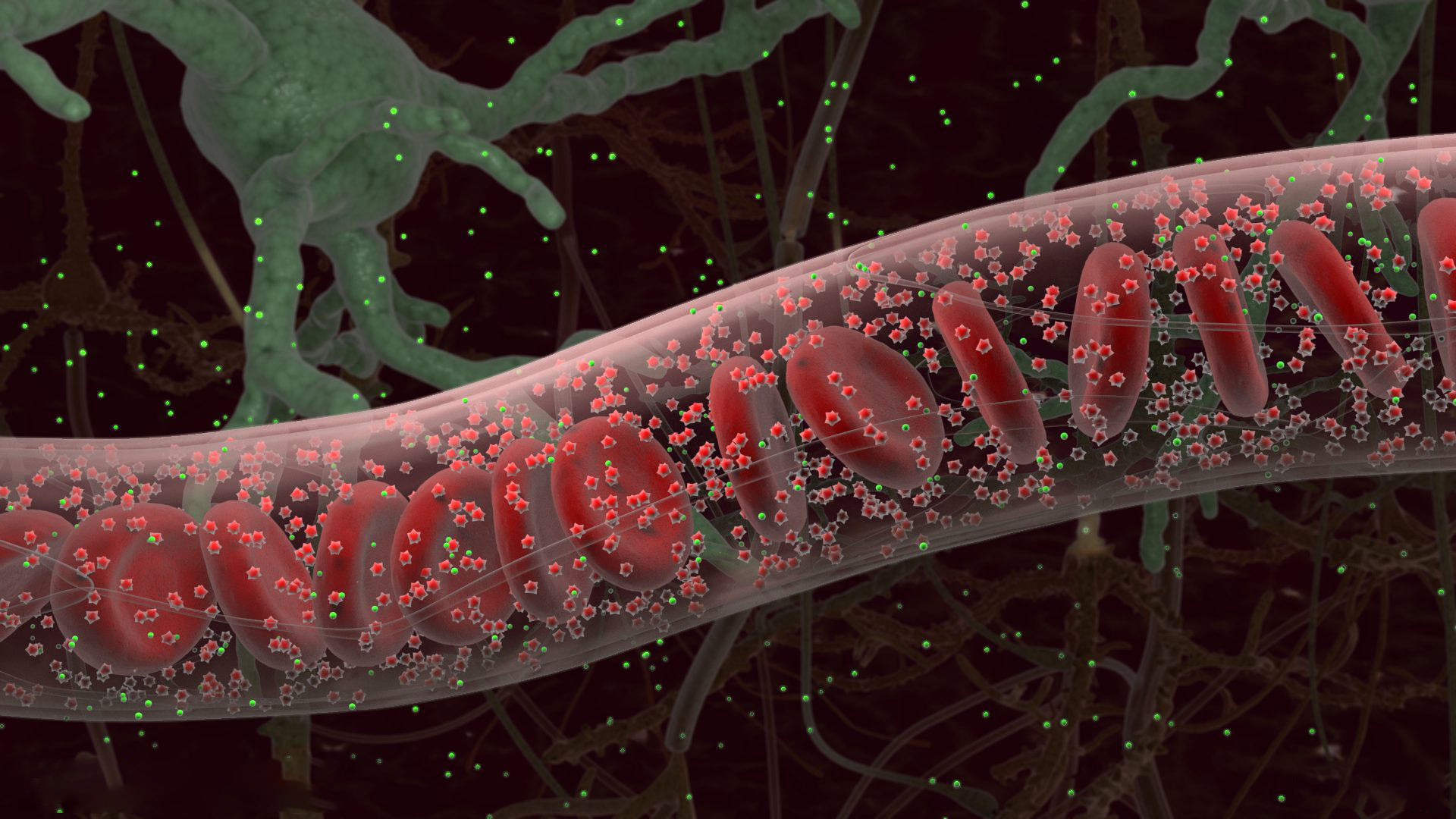 New frontiers in Alzheimer's disease research and data sharing
For more than a decade, the promise of big data has transformed the way we problem solve. Advances in computational power, mathematical applications, and the sheer volume of data available have led to countless innovations in scientific research and medicine. And yet, there are significant challenges that can leave specialists siloed and stagnant in aspects of their work. Enter the Global Alzheimer's Association Interactive Network (GAAIN). The first of its kind, GAAIN is a federated network connecting independently operated Alzheimer's disease and dementia-related data repositories from around the world.
Groundbreaking study shows substantial differences in brain structure in people with anorexia
A new study by Dr. Paul M. Thompson and a global team of researchers has revealed that individuals with anorexia demonstrate notable reductions in three critical measures of the brain: cortical thickness, subcortical volumes, and cortical surface area. These reductions are between two and four times larger than the abnormalities in brain size and shape of individuals with other mental illnesses. Reductions in brain size are particularly concerning, as they may imply the destruction of brain cells or the connections between them.
Learn more and access the study.
Our recent article introduces a system termed 'Schol-AR', that enables digital data to be directly merged into scientific publications and viewed through either augmented reality (AR) or web browsers. Created by Dr. Tyler Ard and researchers at the Stevens INI, Schol-AR aims to bridge the gap between the digital basis of modern research, and the printing-press era technology we use to communicate this research. Schol-AR's expansion includes upgrades to allow augmentations to be seen on communications not just using a mobile device, but also by opening the paper through a web browser. Learn more and watch this video to see Schol-AR in action.
You can aim your smartphone at the QR code and image below to view the augmentation through AR. You can also now click on the star at the bottom of the app, or go here from a PC, to browse featured augmented articles. This system is open and accessible—you can augment your own papers, posters, or other communications with your own data at www.Schol-AR.io.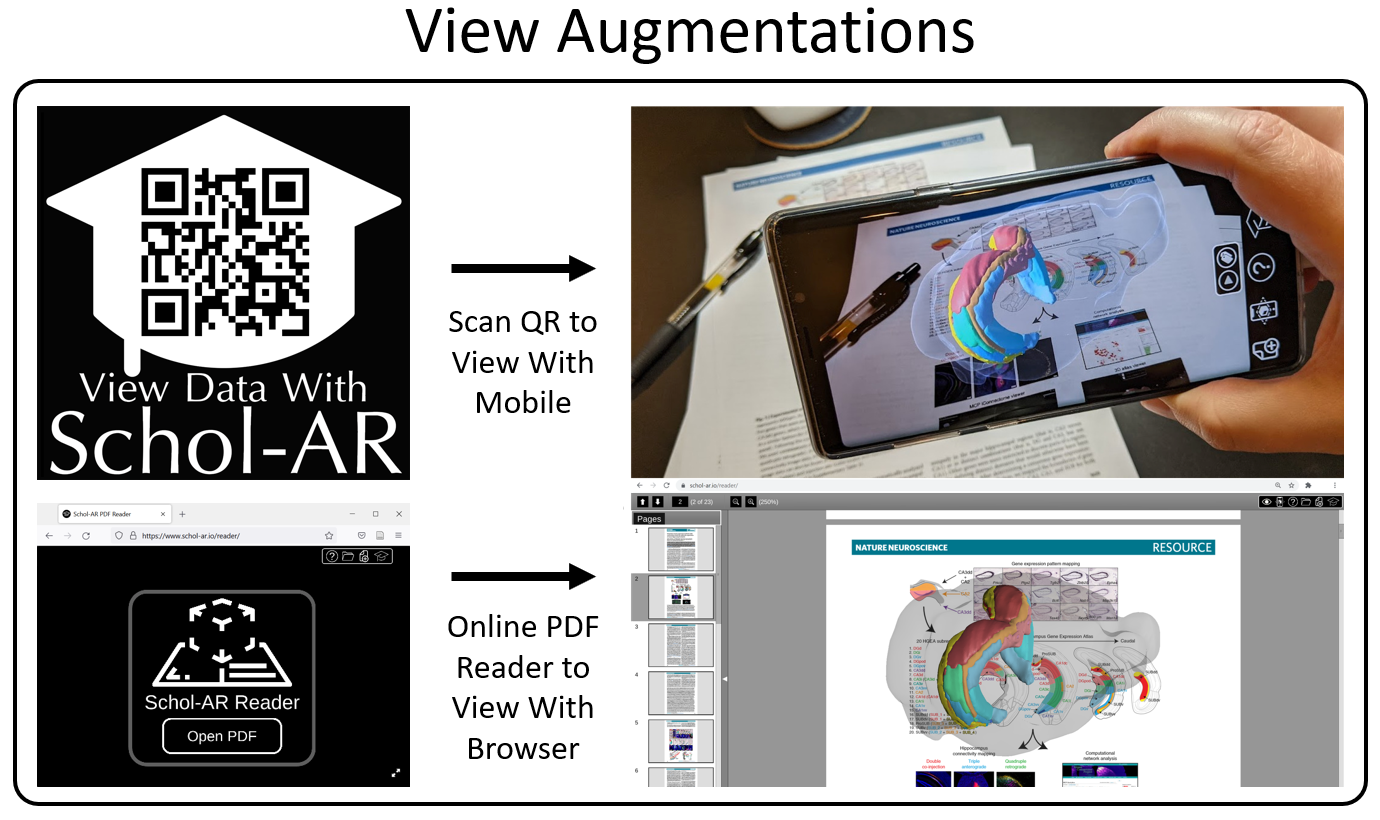 Learn more and read the paper.
Real advances in artificial intelligence
Artificial intelligence (AI) amplifies core research strengths at the Keck School of Medicine of USC. Here at the Stevens INI, AI is at the center of our innovative work. Our large-scale, collaborative research projects combine an incredibly diverse array of observations in individuals and groups of individuals, feed them into machine learning algorithms, and allow them to derive patterns that may be difficult for us to observe as humans. Learn more.
Check out our new video below to learn the basic mechanics of AI accompanied by some of our newest visualizations.
Honors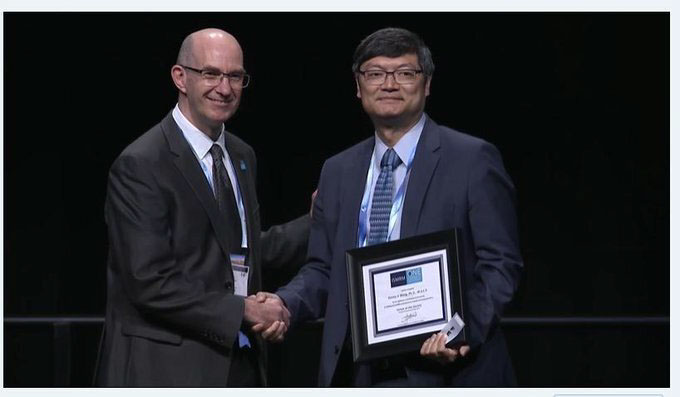 Dr. Danny JJ Wang has been elected to the International Society for Magnetic Resonance in Medicine Fellows of the Society. Dr. Wang was recognized for his research contributions to MRI methods and for his work in disseminating this technique to multiple sites worldwide for clinical studies and trials.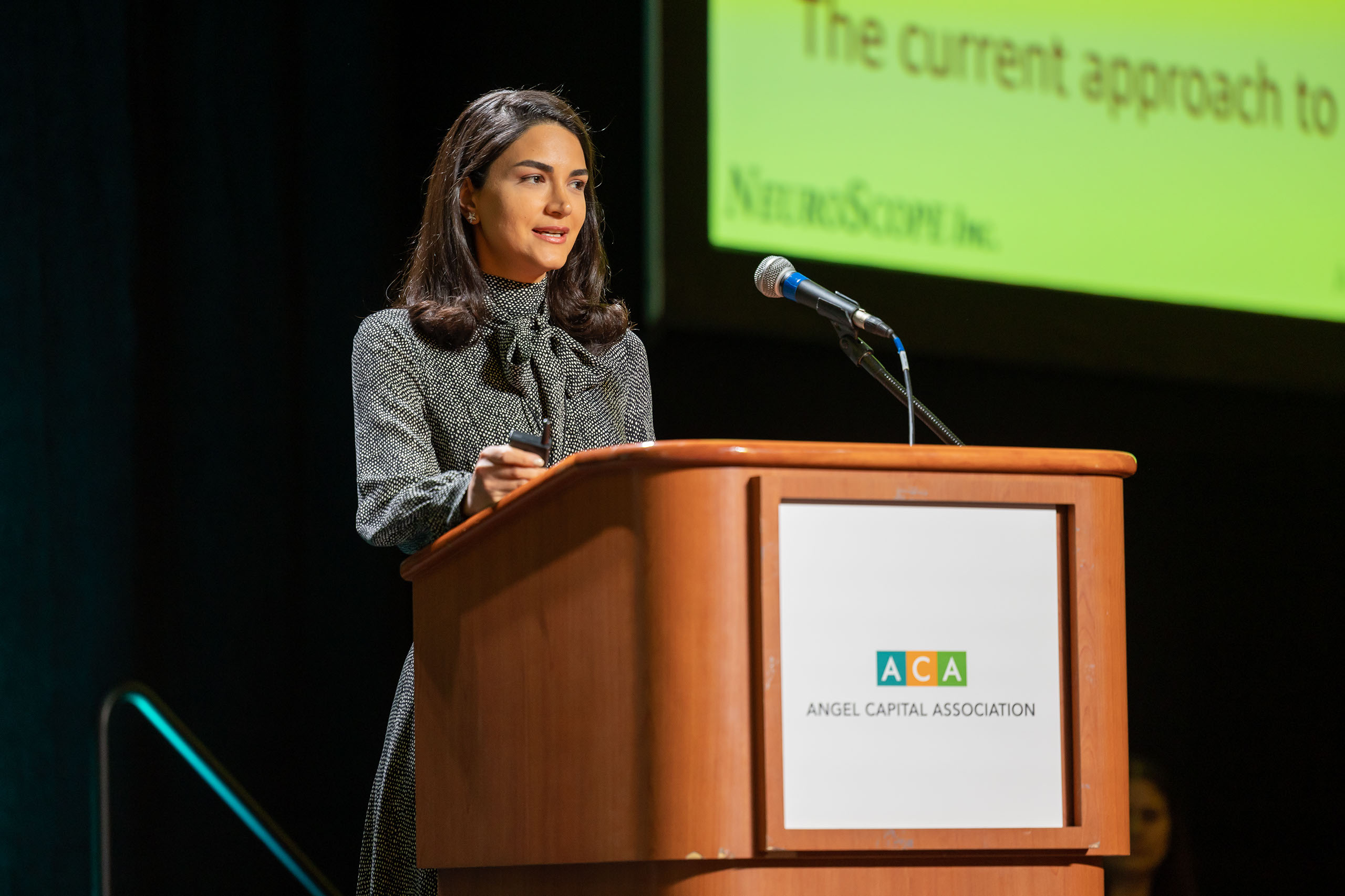 Dr. Jeiran Choupan was invited by the National Institutes of Health Small business Education and Entrepreneurial Development (SEED) program to attend the Angel Capital Association's 2022 summit for her startup NeuroScope, Inc.
Learn more about NeuroScope, Inc.
TRAINING
The Stevens INI's Diversity in Aging NIH R25 training grant, Neurocognitive Aging & Analytics Research Education (NAARE), was funded this year. This training endeavor is a collaboration between California State University Fullerton (CSUF), and Drs. Arthur W. Toga and Meredith Braskie of the Stevens INI. For this grant, curricula are being developed to teach various aspects of aging, Alzheimer's disease and related dementias, and research methods to a selected cohort of undergraduate CSUF students from backgrounds that are typically underrepresented in science. The students will then come to the Stevens INI for a summer-long hands-on research experience mentored by Stevens INI faculty.
Check out the videos here.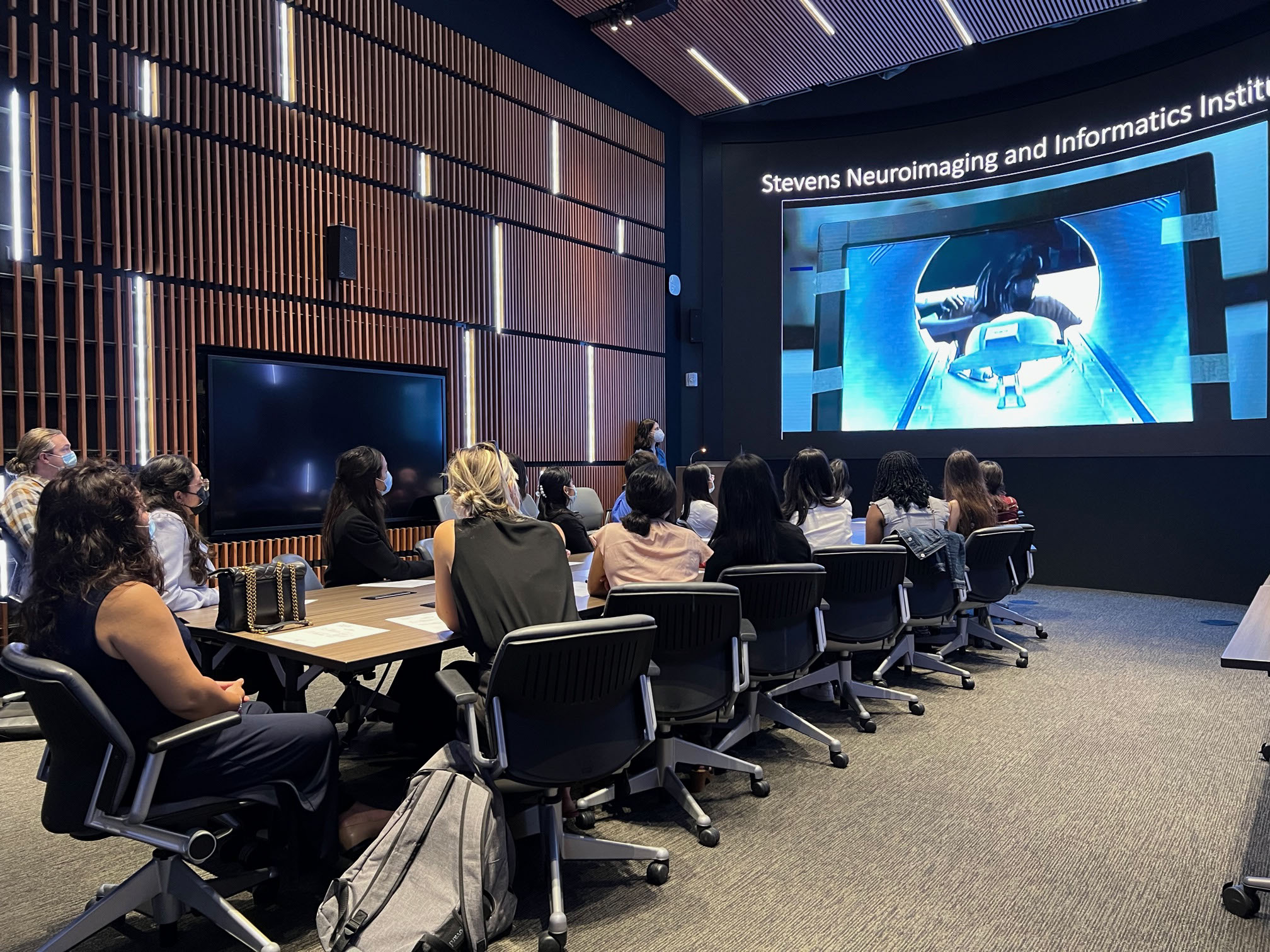 Recently, the Stevens INI hosted 17 exemplary high school students from the Bovard Scholars program. USC established Bovard Scholars to empower outstanding high school students with financial needs to dream big. They receive resources to help prepare them for success in college — including gaining admission and scholarships to the best schools that are the ideal fit for their personal and professional needs. During their stay, Dr. Meredith Braskie gave a talk about the kinds of careers that use neuroimaging, while Dr. Kay Jann provided a tour of the MR suites. Dr. Tyler Ard addressed how data visualization can be used for neuroimaging and Dr. Sook-Lei Liew discussed how using virtual reality can assist with stroke rehabilitation.
ANNOUNCEMENTS

Interested in joining the Stevens INI? Check out our careers tab! We are always seeking ambitious, curious, and enthusiastically collaborative researchers with a commitment to excellence and scientific integrity.
New Artificial Intelligence in Medicine (AIM) Initiative
Support our new Artificial Intelligence in Medicine (AIM) initiative! At AIM, our goal is to develop, validate, and disseminate artificial intelligence methods and techniques to fight disease and improve health. As an integrated part of the Keck School of Medicine of USC's unparalleled ecosystem for neuroscience research, few such programs anywhere share our unique capacity to advance AI and machine learning research for a worldwide clinical population. Learn more.
Grant from NINDS awarded to Dr. Jeiran Choupan
Congratulations to Dr. Jeiran Choupan for receiving a multi-PI R01 from the National Institute of Neurological Disorders and Stroke (NINDS). With this grant, the team will perform large-scale harmonization of and predictive modeling from multi-modal datasets from the American and Japanese cohorts of the Alzheimer's Disease Neuroimaging Initiative (ADNI). They will harmonize the multi-version, multi-modal American ADNI data for building state-of-the-art predictive models from each of the modalities available in this dataset for early Alzheimer's disease and related dementia detection.
Technology Advancement Grant awarded to Dr. Sook-Lei Liew
Congratulations to Dr. Sook-Lei Liew for receiving a Technology Advancement Grant (TAG) from the USC Stevens Center for Innovation for her project, "REINVENT: A low-cost, mixed reality neurofeedback system for stroke rehabilitation." Learn more.
Alzheimer's Association grant awarded to Dr. Priya Rajagopalan
Congratulations to Dr. Priya Rajagopalan, medical director of the Stevens INI Center for Image Acquisition (CIA), for receiving a grant in the amount of $170,500 from the Alzheimer's Association International Research Grant Program for her project titled, "Mapping differential genetic effects of APOE e2 on 40,083 healthy brains."
On the road again...
Faculty and staff were thrilled to be able to travel to conferences to once again join our peers to collaborate in the spirit of open science. We were thrilled to be able to meet in person at the Organization for Human Brain Mapping (OHBM) annual meeting, the annual BRAIN Initiative meeting, the Alzheimer's Association International Conference (AAIC), the Addressing Health Disparities conference, and more, to engage and learn, while promoting our research.
Learn more about our research
Visit us online at www.ini.usc.edu.
Keck School of Medicine of USC
University of Southern California

323-44-BRAIN (323-442-7246)
Powered by