USC Mark and Mary Stevens Neuroimaging and Informatics Institute

Newsletter / Summer 2021
USC+Amazon Center funds INI machine learning research
Dr. Paul Thompson, the associate director of the INI, has been selected by the newly launched USC+Amazon Center on Secure and Trusted Machine Learning to co-lead a research project on secure machine learning technologies. Dr. Thompson's study is one of five projects funded by the center that will focus on enhancing the privacy, security, and trustworthiness of machine learning technologies.
Read more about the award from USC's Viterbi School of Engineering
BRAIN Initiative's 2020 "Mapping the Mind" contest
"The Beautiful Brainstem," a scientific visualization of the brainstem created by the INI's Jim Stanis, was featured by the BRAIN Initiative as one of the top entries in its 2020 "The Art of the BRAIN: Mapping the Mind" contest. The reconstruction of 23 fiber bundles was created using tractography data from 20 human subjects.
Watch the visualization below and learn more about how it was created
Technology commercialization award from the USC Stevens Center
The INI's Dr. Tyler Ard is one of this year's winners of the USC Stevens Center for Innovation's Technology Commercialization Awards. The award recognizes Dr. Ard's excellence for developing Schol-AR, an augmented reality smartphone application that allows researchers to add 3D models, videos, and visualizations to scientific materials.
Learn more about Schol-AR and augment your own materials at Schol-AR.io
TRAINING & OUTREACH
NSF awards for undergraduate and teacher training
The INI's Dr. Dominique Duncan was awarded two supplemental awards from the National Science Foundation for COVID-ARC, a centralized research archive for COVID-19 data. She will use the funding to train four undergraduate students and two teachers from the nearby Francisco Bravo Medical Magnet High School in neuroscience research methods.
People
Welcome New Faculty
Dr. Ioannis Pappas
Dr. Ioannis Pappas joined the INI this summer as an assistant professor of research neurology. He completed his doctoral studies in clinical neuroscience at the University of Cambridge and conducted postdoctoral research at the University of California Berkeley's Helen Wills Neuroscience Institute. His research includes multimodal studies of patients with stroke and disorders of consciousness resulting from brain injury.
Learn more about Dr. Pappas' research
Dr. Jeiran Choupan
Dr. Jeiran Choupan, formerly a postdoctoral researcher and research scientist at the INI, is now an assistant professor of research neurology. She has a PhD in biomedical engineering and neuroscience, and employs machine learning and optimization strategies to improve structural and functional mapping of the brain using MRI. She leads a BRAIN Initiative-funded project that maps the brain's perivascular spaces in health, aging, and neurodegenerative disorders such as Alzheimer's and Parkinson's diseases.
Meet Our Featured Postdocs
Dr. Jiong Zhang
Dr. Jiong Zhang received his doctorate degree in medical image analysis from the Eindhoven University of Technology (TU/e), Eindhoven, the Netherlands, where he focused on developing a computer-assisted large-scale screening program for detecting early diabetic retinopathy. Currently, he is working on the 3D shape modeling and analysis of vasculature in retinal optical coherence tomography (OCT) angiography and magnetic resonance angiography (MRA) images, with special interests in understanding the 3D geometrical and topological changes of vasculature in eye- and brain-related diseases. He is also working on the personalized analysis of cortical folding patterns for more precise quantification of brain atrophy in Alzheimer's Disease.
Dr. Leila Nabulsi
Dr. Leila Nabulsi received her doctorate in anatomy from the National University of Ireland Galway. Her research projects apply diffusion and functional MRI techniques to investigate the structural and functional networks underpinning affective dysregulation in mood disorders. She recently led the first multi-site study using structural connectomics and graph theory within the ENIGMA Bipolar working group, harmonizing the analysis of structural connectivity matrices and advanced network metrics across diverse participating sites. She is also working on lifespan modeling of brain measures, including multishell diffusion MRI measures of brain microstructure, to study development and brain aging, and relating normative data on brain metrics to plasma markers, clinical and genetic measures. She also co-leads the ENIGMA's GWAS of white matter metrics based on diffusion MRI, and works on implementing advanced deep learning methods on white matter fiber bundles in Alzheimer's disease.
Dr. Conor Owens-Walton
Dr. Conor Owens-Walton received his doctorate in medicine from the Australian National University in 2020, before moving to the United States to pursue a career in neuroscience. He now works at the INI's Imaging Genetics Center, leading the largest ever study into brain white matter microstructural changes in Parkinson's disease. This study leverages data and expertise from 16 academic sites all around the world. In collaboration with colleagues at UCLA, he also studies structural changes to the brain in people with medication-resistant, temporal lobe epilepsy, investigating whether there are any anatomical signatures present in a patient's brain image that might help predict post-neurosurgical outcomes.
Check back next time to meet three more of our postdocs.
INI In The News
Neuroimaging identifies early-stage dysfunction of the blood–brain barrier
Learn more about our research
Visit us online at www.ini.usc.edu.
Keck School of Medicine of USC
University of Southern California

323-44-BRAIN (323-442-7246)
Powered by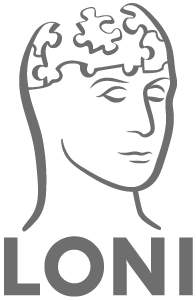 <