USC Mark and Mary Stevens Neuroimaging and Informatics Institute

Newsletter / Fall 2019
INI Findings Featured in Leading MR Journal
A recent study led by INI's Xingfeng Shao and Danny JJ Wang, PhD, was chosen as the monthly editor's pick for the journal Magnetic Resonance in Medicine in May. This video includes slides and a detailed explanation of the paper's findings, which used a new algorithm to measure the movement of water across the blood-brain barrier and explored how it might benefit elderly patients at risk of developing cerebral small vessel disease.
INI Launches New Data Portal for Parkinson's Disease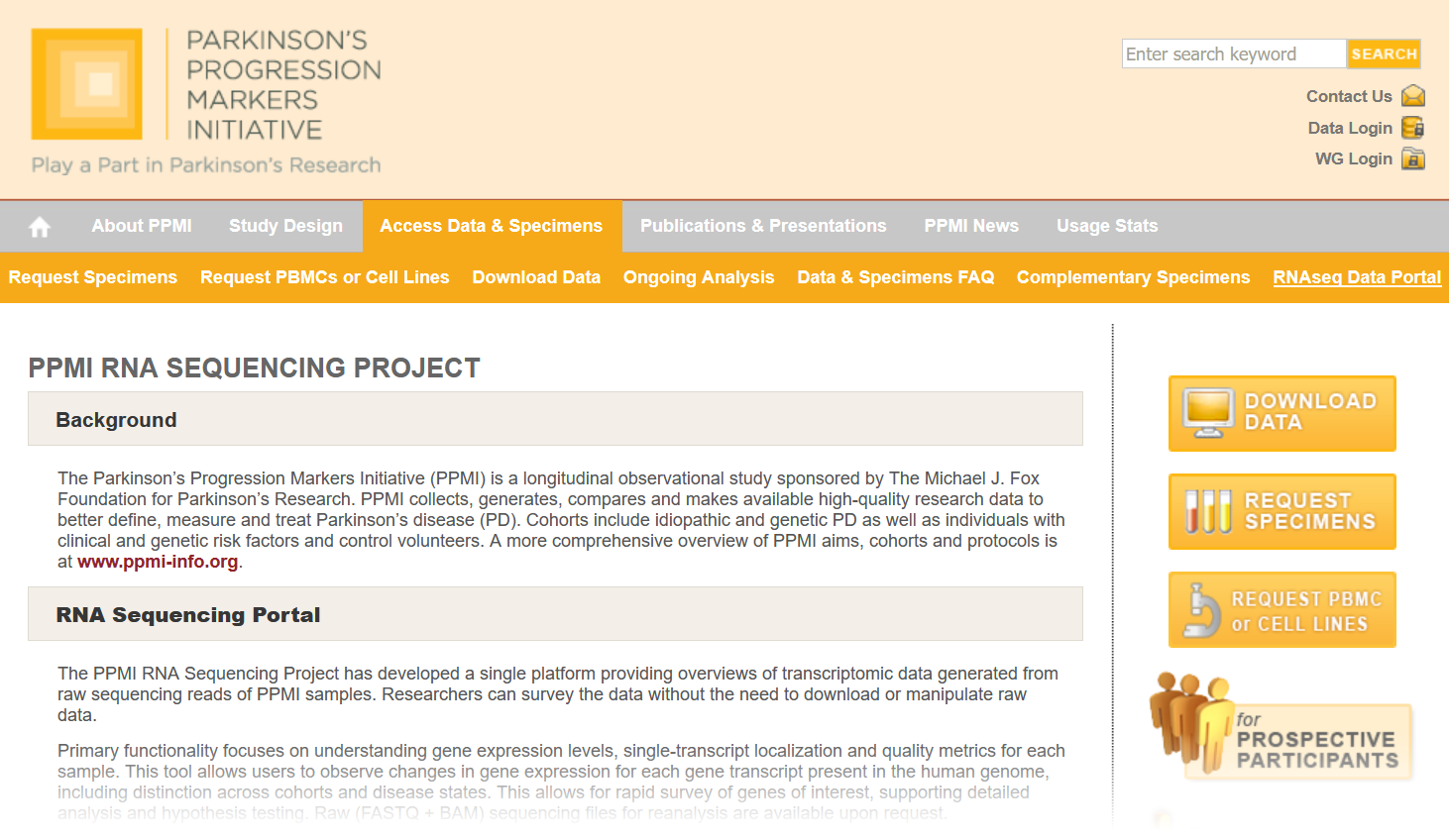 In collaboration with the Michael J. Fox Foundation for Parkinson's Research and David W. Craig, PhD, of USC's Department of Translational Genomics, the INI has built and shared a new interactive data portal for the landmark Parkinson's Progression Markers Initiative (PPMI). The big-data study has now added RNA sequencing data to its massive cache of clinical, biological, and imaging data from a group of 1,400 individuals over more than five years. The INI stores all of the project's data, along with data from more than 50,000 additional subjects across 125 different large-scale studies.
New Initiatives
New Realities at the INI
On October 1, the institute released a revolutionary augmented reality (AR) smartphone application, Schol-AR, that allows users to explore 3D, interactive visualizations embedded in journal articles, conference posters, and promotional materials. The new technology, built at the INI by Tyler Ard, PhD, will also host materials from other researchers across USC and beyond and represents a breakthrough new way of engaging with scientific data that holds potential for significant collective impact within the field of neuroscience and beyond.
Read more about Schol-AR's debut
Other Progress in Scientific Visualization
INI's medical animator Jim Stanis and postdoctoral scholar Ryan Cabeen, PhD, collaborated to create a sophisticated animation depicting the brain's white matter fibers, which won second place in the NIH BRAIN Initiative's 2019 "Show Us Your Brain" contest. The stunning video was also featured on the NIH Director's Blog in August.
Yonggang Shi Receives NIH Funding for Alzheimer's Research
Yonggang Shi, PhD, received a new grant to study the link between Alzheimer's disease (AD) pathology and the degeneration of the brain's reward network. He and his team will use connectome imaging data to map the reward network, then assess how related neuropsychiatric symptoms—such as depression, apathy and anxiety--relate to tau deposition and connectivity changes in AD patients. All computational tools created will be freely distributed to the research community.
USC Collaboration Fund Backs VR Research
INI's Sook-Lei Liew, PhD, and her team at the USC Sensorimotor Assessment and Rehabilitation Training in Virtual Reality (SMART-VR) Center have received a grant from the USC Collaboration Fund to expand the center's work with stroke survivors, people with posttraumatic stress disorder and Alzheimer's disease patients.
"We aim to be a complete ecosystem for VR researchers, educators and clinicians, and to make USC a leader in driving forward scientifically rigorous and clinically impactful VR and AR applications," - Sook-Lei Liew, PhD
Training and Outreach
Vishal Patel Joins the INI Faculty
Vishal Patel, MD, PhD, joined the INI faculty as an assistant professor of radiology in July. Dr. Patel, who earned his doctoral degree in biomedical engineering and completed a residency in diagnostic radiology at UCLA, studies MRI, diffusion imaging, tractography and machine learning. At the INI, he plans to apply his knowledge of computational MRI and artificial intelligence to improve diagnostic techniques for neuroradiologists.
Lauren Salminen Joins the INI Faculty
Lauren Salminen, PhD, joined the INI faculty as an instructor of research neurology. After completing her doctoral degree in Behavioral Neuroscience at the University of Missouri – St. Louis, Dr. Salminen worked at the INI as a postdoctoral research fellow studying brain aging and other topics.
Our Featured Postdocs
Talia Nir
Talia Nir completed her PhD in neuroscience at USC, where she evaluated the utility and sensitivity of novel structural neuroimaging methods to detect neurodegenerative brain processes in HIV and Alzheimer's disease. She is the co-chair of the ENIGMA HIV working group, which aims to identify reliable biomarkers of HIV neuropathology that are generalizable across demographically and clinically heterogeneous HIV-infected individuals worldwide. She is particularly interested in understanding whether common age and HIV-related pathological processes further facilitate neurocognitive degeneration associated with aging and AD.
Junyan Wang
Junyan Wang earned his PhD from Nanyang Technological University in Singapore. His research interests lie mainly in computational anatomy using large-scale neuroimaging datasets and its applications in clinical brain research for visual impairment, mental disorders and Alzheimer's disease.
Soroush Pahlavian
Soroush Pahlavian received his doctoral degree in mechanical engineering from the University of Akron. While completing his doctorate, he used MR imaging in conjunction with computational and experimental biomechanics to evaluate neurological disorders such as Chiari malformation and Syringomyelia. His current research at INI focuses on using phase-contrast based MRI sequences to quantify novel biomarkers for the assessment of cerebrovascular pulsatility and compliance in cognitively impaired patients. He is also developing a post-processing algorithm for semi-automated territorial segmentation and perfusion quantification of cerebral vessels.
Check back in the Spring to meet three more of our postdocs.
INI In The News
Scientists Study Whether Virtual Reality Can Prevent Cognitive Decline, Dementia
Massive Parkinson Disease Database Adds RNA Sequencing Data
The US Government Botched Its Investigation Into The Mysterious "Sonic Attack" In Cuba, Emails Reveal
Learn more about our research
Visit us online at www.ini.usc.edu.
Keck School of Medicine of USC
University of Southern California

323-44-BRAIN (323-442-7246)
Powered by